Download the "Show Ready" app on your phone. It's made by Right on Cue Services.
When you first open the app you'll be asked for the cast password. Please input the cast password that was sent to you in an email.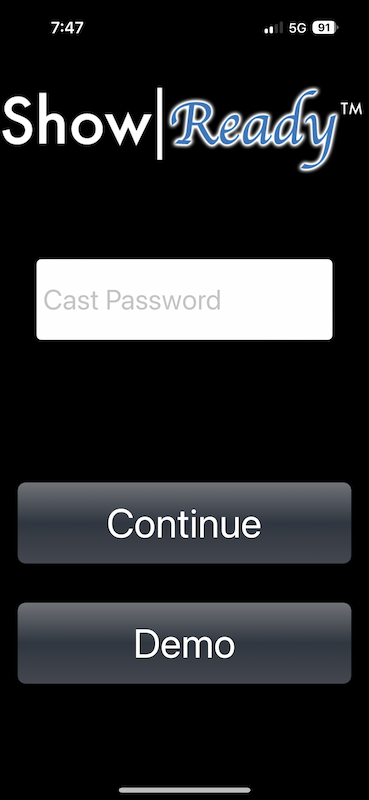 You'll then be brought to a list that shows all of the active shows. Select "Sound of Music".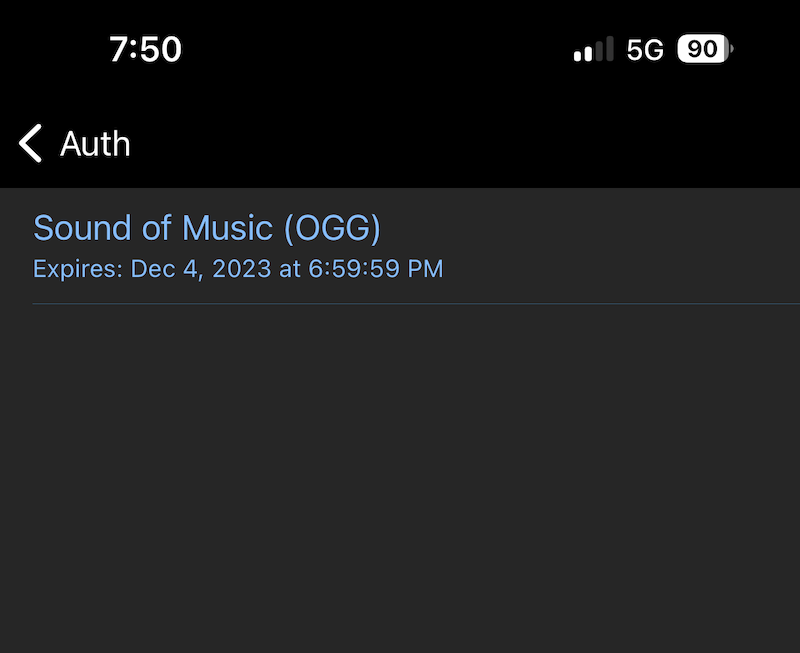 The song list for the show will be displayed. The icons next to each song mean different things:
Green check mark – This is a song/music track that will be in the show.
Red x – This song/music track will not be a part of our show.
Blue arrow – This song/music track will be a part of the show, but will immediately start the next rack once it has finished.
Tapping an icon will cycle between each icon type.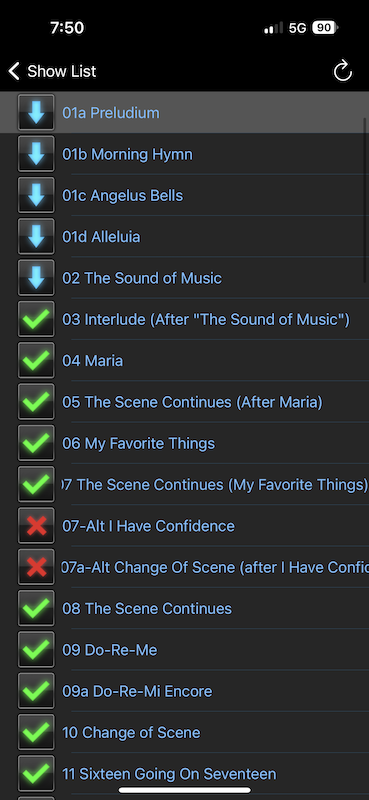 Tapping a song will bring you to the song screen screen where you can press play to hear the song. The rehearsal tracks include a click track that can not be turned off, but the volume can be changed by going to the gear icon in the upper left corner.
The tracks also include each character's melody or harmony line being played by a piano, but these need to be unmuted. Swipe left or right in the area below the bar listing the measure/beat info until you get to the instrument track list. You can then mute and unmute parts by tapping the blue "M" (stands for mute).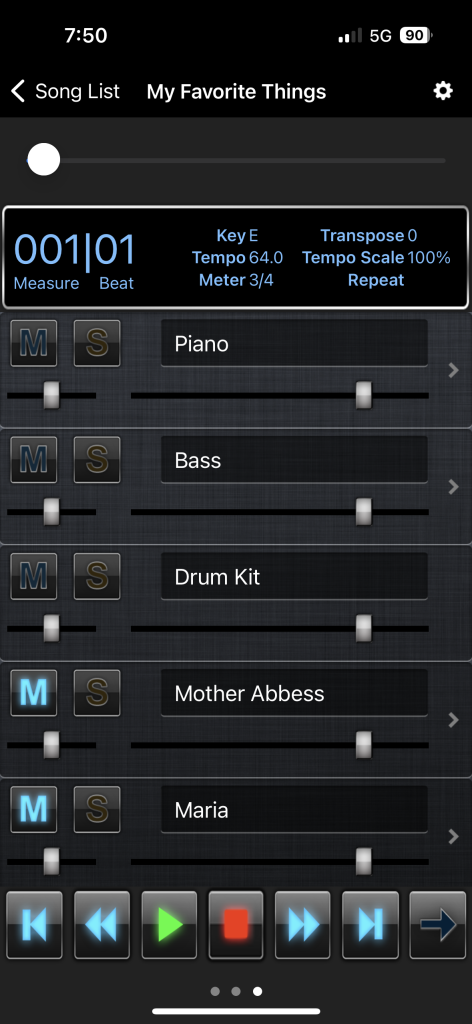 If there is dialogue in the middle of a song, the song might pause when you get to that part. Just press the play button again.